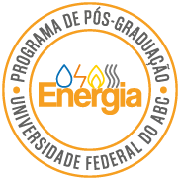 The purpose of the program is to form Master's degree holders and Doctors for areas such as planning, policy, education, design, and use of energy in complex systems. These future professionals and researchers will have conferred competences and skills related to information, comprehension, application, analysis, and evaluation applied to the energy sector. Therefore, they will be capable to systematize, innovate, suggest policies and optimize the transforming systems and final use of energy. The energy sector goes around multiple knowledge grounds, making possible the development of research and work in areas such as Engineering, Exact Sciences, and Applied Social Sciences.
Due to the interdisciplinary background, those holding degrees in different fields of knowledge, such as Engineers, Business Administrators, Economists, Physicists, Mathematicians, and Chemists, will be able to develop their studies and projects in the program. The program expects from the future students dedication to their studies and availability of time compatible to the chosen course. The highly skilled trained professionals will be able to work in the world and country's complex energy environment, as well as to contribute to scientific, technological, and academic development.
- Political and Socio-Environmental Impacts and Conflicts
- Energy Systems and Technology
- Modeling and Control
- Functional Materials for the Energy Area
- Geopolitics and Energy Strategies
- Energy Systems Operation
- Energy Systems Planning
- Cultural and Social Issues Related to Energy Consumption and Use
- Public Policies, Development, and Society
Master's and Doctor's degrees
Call for application usually opens in February and June.
More information about admission requirements and the application process are available on the program website.
Usually in May and September (depending on the year's calendar).
Limited availability, depending on case-by-case analysis.
Website: pgene.ufabc.edu.br
email: pgene@ufabc.edu.br